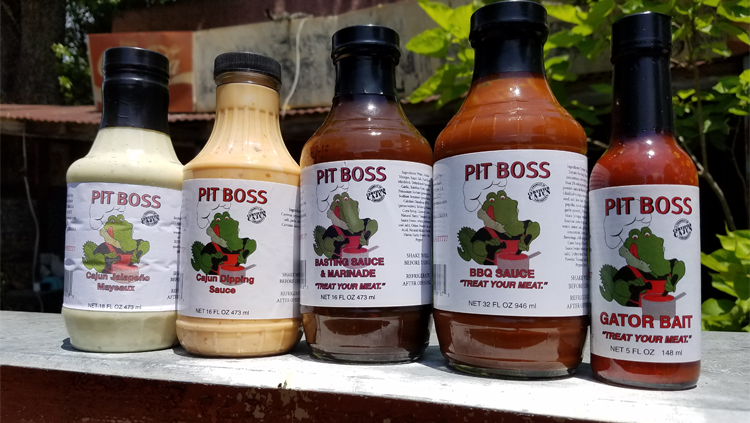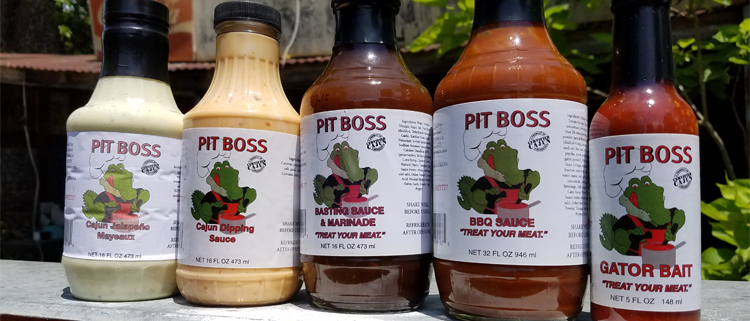 Cajun sauce has been used to spice up food for centuries.  Long before the Louisiana Hot Sauce we see on today's shelves, indigenous peoples used a combination of ground peppers and water to give their food extra flavor.  Since then, Cajun sauce has evolved into a household favorite.
Over the years, the way Cajun sauce is used has also evolved.  Originally used in specific styles of cuisine, Cajun sauce is now used in every day dishes and in some not so traditional ways.  As more cultures began to use the spicy addition in their own regional meals, Cajun sauce became it's own kind of condiment.  Widely used in several styles of cooking, this type of sauce can be found in kitchen pantries and many family favorites.
4 ways to use Cajun sauce
How Cajun sauce is used varies.  Some people use it as a dipping sauce or on top of their favorite foods.  Some use it to stir into dishes or marinate meats.  Versatile as it is, it can be used in and on a wide variety foods.  Some of the most popular ways that Cajun sauce is used in today's kitchens are listed below.
Cajun sauce and seafood
Cajun sauce and seafood are like peas and carrots.  Dishes that include Cajun sauce and shrimp as well as other seafood have long been part of down home cooking traditional to the hot and humid South.  Cajun sauce and seafood really started as a necessity to the people that had fled to the area.  The regional availability of ingredients for Cajun sauce and seafood helped the culture of Cajun food develop.
Cajun sauce and fish is now a common dish used across the globe.  Seemingly delicious with all types of fish, Cajun sauce is used in dishes that include both Salmon and Tilapia.  Also commonly used with Red Snapper, the Cajun sauce has made its way into dishes that include almost all types of fish.  Not far from the crawfish roots of Cajun sauce and seafood, it is also commonly used with Lobster and shrimp.
Cajun sauce in pasta
Cajun sauce in pasta isn't a new craze.  People have loved it since before Chili's put it on their menu.  Cajun sauce in pasta can be red or white based.  Some people have even chosen to add Cajun sauce to their pesto and other pasta dishes that don't normally have that extra kick.  Cajun sauce in pasta can also be part of a more traditional dish like jambalaya.
Commonly served with grilled chicken, Cajun sauce in pasta has become a favorite available at chain restaurants.  Cajun spaghetti sauce is also available in some grocery stores.  Spaghetti and other pasta favorites deserve to have an added kick just like other traditionally non-cajun cuisine.  Adding Cajun sauce in pasta has become more common over time and as Cajun sauces like Louisiana Hot Sauce became more readily available.
Cajun sauce for chicken               
Cajun sauce for chicken extends past just wings.  Although, Cajun sauce with wings is the mostly commonly used method for Cajun sauce with chicken, it is not the only way it is served.  A nice Cajun sauce marinade for chicken can also be used before putting it on the grill.  Often Cajun sauce is drizzled over chicken and rice dishes for an added kick.  Another favorite way to use Cajun sauce for chicken is by creating a one skillet dinner.  Chopped chicken, veggies, and a preferred grain dashed with some spicy seasonings and Cajun sauce can simmer down to be a hearty and heated meal.
Cajun sauce for wings nearly deserves a category of its own.  Wings drenched in a Cajun sauce accompany many a football game, pizza and social gathering.  It's this use of Cajun sauce for wings that created a huge demand for hot wings and good times.  The race for the best Cajun sauce for wings happens year round. While, the debate about which Cajun sauce tastes better on wings may never be decided, the truth about how good Cajun sauce tastes with chicken is not up for discussion.
Cajun sauce in stews and soups
Cajun sauce in stews gives them an added kick and can also provide a sweet heat that the cold winter months make the body crave.  Cajun sauce in stews doesn't have to be stirred or cooked in.  Some people enjoy adding a bit of Cajun sauce on top of their soup. Many traditional soups are now including the option to add in some Cajun seasoning to get that little something extra out of the flavor.
Cajun sauce in stew is a very traditional use for the well-loved addition.  It was first used in soups and stews that included whatever was regionally grown and affordable for those who cooked it.  Combining some cheap and accessible veggies with plentiful meats like seafood and sausage created a hearty mixture that provided ample substance.  However, it wasn't until the use of Cajun sauce in stews that the cultural phenomenon of Cajun style food was created.
Cajun sauce in the kitchen today
Cajun sauce in food has been a household favorite since Louisiana Hot Sauce hit supermarket shelves.  It's continued use has created some delectable dishes that are now commonly served in chain restaurants, at dinner tables and Sunday afternoon barbeques.  The diversity of the Cajun sauce has enabled it to accompany and compliment many dishes from many different styles of cooking.
The way people use Cajun sauce in the kitchen has evolved since its early days and continues to evolve by finding its place is fast food, desserts and alcoholic beverages.  Different types of Cajun sauce will continue to emerge with additional dimensions added to it's flavor to help ensure that it pairs well with the type of food it will be added to.  Using Cajun sauce in the kitchen is a meal prep secret that will continue to spread as time goes on.
https://treatyourmeat.com/wp-content/uploads/2019/05/Cajun-Sauce-in-the-Kitchen.png
563
750
treatyourmeat
http://treatyourmeat.com/wp-content/uploads/2018/07/treatyourmeat-logo-black.png
treatyourmeat
2019-05-07 10:06:47
2021-07-05 11:30:04
4 Ways to Use Cajun Sauce in the Kitchen